IamBigBrother is the leading internet monitoring software available for both homes and business. And when using IamBigBrother, you'll know exactly who your kids chatted with last night and be able to read the full conversation!
Our software runs in stealth mode where it is not detected by the user of the computer. It captures everything from chats and instant messages to email, web sites and much more. It can even take a picture of the screen when certain words are typed!

Do you need to view the captured activity from work or another computer at home? We offer a new remote service called IamBigBrother Remote. All activity is saved on our secure server and you view it by logging in at our web site.

IamBigBrother records all of the internet activity for many programs including America Online, MSN, Outlook Express and more. And it logs all keystrokes typed in EVERY program along with screen shots. So basically IamBigBrother monitors EVERYTHING on your computer!
The following types of internet activity is shown in IamBigBrother: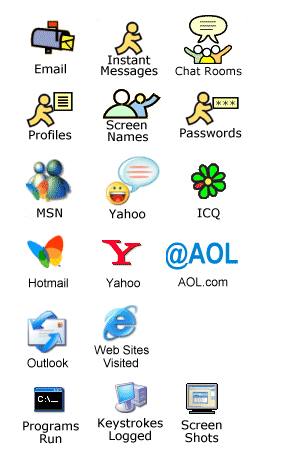 And much more...